Founded in 2001, Encompass Media Group (EMG) is a leading Out-of-Home OOH advertising company headquartered in New York. EMG specializes in creating innovative and effective advertising campaigns for businesses of all sizes. EMG offers over 25 exclusive media properties that break through the advertising clutter and, in most cases, provide extensive dwell time. EMG strives to create impressions that resonate with consumers where they live, work, and play. The EMG philosophy is to invest heavily in operations and technology to ensure that program executions meet or exceed our client's expectations.
EMG has four areas of focus, including OOH advertising , One-Sheet Posters, Merchandising, and Experiential Marketing. Each division enhances the customer experience in moments that matter for positive results. With its enormous field force, EMG has activated advertising campaigns in over 400 markets. The effectiveness of EMG's place-based OOH advertising stems from its ability to reach a broad audience, capture attention, deliver messages in a non-intrusive manner, provide contextual relevance, and offer creative flexibility. By leveraging these factors, EMG creates impactful campaigns that leave lasting impressions on consumers.
EMG has a proven record of success, helping brands build awareness and effective impressions for over twenty years. The experienced professionals at EMG work with brands to develop strategies to achieve their goals from start to finish. EMG utilizes various tracking applications allowing clients to follow programs in real-time, comment and ask questions. Comprehensive proof-of-performance reports are provided for every program.
Founders Adam Pierce and Don Winter continue to seek and develop new media platforms that provide unique opportunities for advertisers to create buzz-worthy campaigns. EMG is a recipient of numerous awards and has been included as an INC 500 company, a winner of an IT LIST Award for its event marketing division, and a winner of the US Chamber Of Commerce Blue Ribbon Award. As a result of thorough executions and client satisfaction, EMG has been able to experience double-digit growth annually since its inception.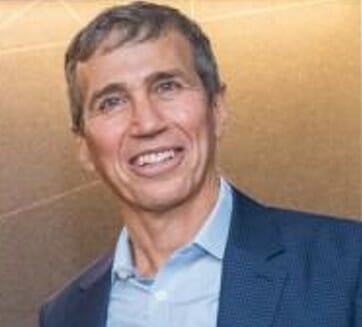 Don Winter
Founder & CEO
Don Winter has over 25 years of experience in the advertising industry. Before co-founding EMG, Don owned and operated several media entities, including magazines and college-based media. Don serves as the Manhattan Chamber of Commerce's Chairman. He also serves on the Board of Directors and is an advisor to several privately held companies.
Adam Pierce
Founder & CEO
Adam Pierce is a 25-year veteran in the outdoor advertising industry. Before co-founding EMG, Adam was President of sales at a leading transit advertising company. In addition, Adam ran sales for Adshell USA, a Clear Channel company that sold transit shelter advertising in New York, Florida, and Washington, DC.